Rise to The Occasion
While every effort will be made to secure public funding through grants and government funding, private donations will be critical to begin construction of Rise at Warren. A capital campaign to raise $15 Million is currently in progress. Large donations will result in Naming Opportunities. Please partner with us to make our vision a reality: Create a world where all adults with autism have access to dynamic and innovative communities.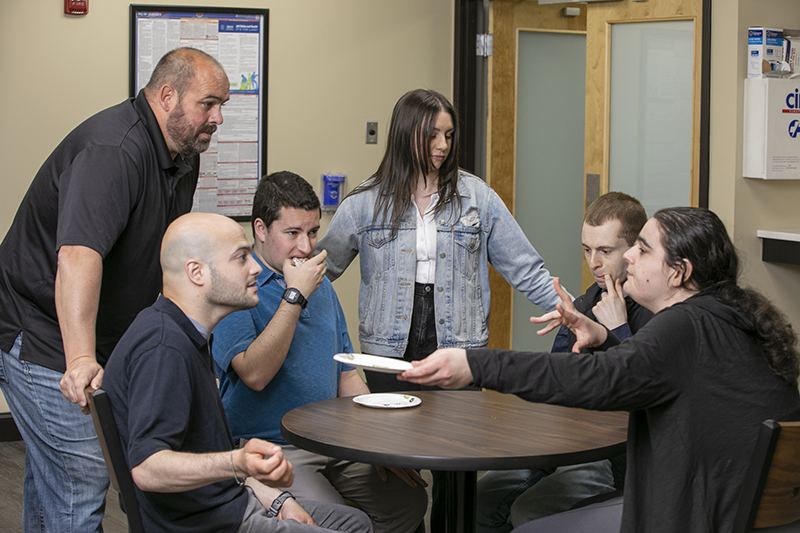 Make A One-Time Donation Or A Recurring Monthly Donation Below
Make a One-Time Donation or a Recurring Monthly Donation Below
Major Gifts
For large donations over $5,000, please call us at 866-691-RISE (7473) so we can help you support Rise at Warren while also helping you to make the most of your donation.
Employee Matching
Employee matching gift programs are corporate giving programs in which the company matches donations made by employees to eligible nonprofit organizations. It's an easy way to double your contribution to us! Contact your human resources or philanthropy department to process the match.
If you need assistance, please call us at:
866-691-RISE (7473)
Naming Opportunities
Given the current stage of construction and development, opportunities for prominent naming and partnerships are available to those who wish to make a permanent and powerful impact on our community. Please click here to learn about our exciting naming opportunities at the Rise at Warren.
If you need assistance, please call us at:
866-691-RISE (7473)
Rise at Warren, Inc. is a 501(c)(3) tax-exempt non-profit. Tax ID# 88-0689210