Experience and Knowledge to Ensure Quality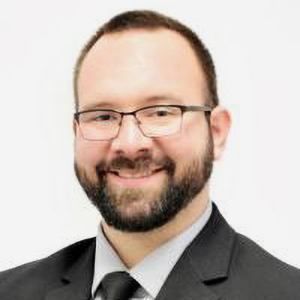 Chris Manente, Ph.D., BCBA
Christopher J. Manente, Ph.D., BCBA is the Founding Executive Director of the Rutgers Center for Adult Autism Services (RCAAS) and a Clinical Assistant Professor at the Rutgers Graduate School of Applied and Professional Psychology. Dr. Manente is an accomplished practitioner, educator, and advocate who has dedicated his career to helping adults on the autism spectrum succeed throughout the lifespan within their homes and communities across the contexts of school, work, relationships, leisure, and transportation.
Dr. Manente's previous roles include, Assistant Professor of Education at Caldwell University, consultant supporting students with ASD in schools throughout NJ, Senior Program Coordinator of Adult Services at the Douglass Developmental Disabilities Center (DDDC) at Rutgers University, and Sergeant on active duty within the U.S. Army's 101st Airborne Infantry Division. Dr. Manente has authored articles in peer-reviewed journals, written book chapters, and has presented at numerous national and international conferences on a variety of topics related to the advancement of community-based educational, vocational, and residential opportunities for autistic adults.
The RCAAS, under Dr. Manente's leadership, will provide Rise at Warren community with continuous consultative oversight related to clinical program quality, including the recruitment, training, and supervision of highly qualified direct support staff. Additionally, RCAAS faculty will provide supervision for Rutgers University students receiving real-world training at Rise towards the goal of creating a workforce of highly skilled clinicians interested in working in residential settings.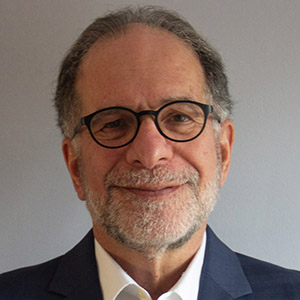 Internationally known Psychologist, author, and expert in the field of Autism, will support families in navigating the emotional challenges inherent in having adult children with autism.
Dr. Naseef has a distinct voice as a psychologist and father of an adult son with autism. He has spoken around the country and trained professionals internationally in treating autism and supporting families. Along with Stephen Shore, Ed.D., Dr. Naseef is a lead consultant to the Arc of Philadelphia and SAP's "Autism at Work" program which involves collaboration with the Pennsylvania Department of Education and the Bureau of Vocational Rehabilitation. He speaks at conferences nationally and internationally on issues facing families of children with autism and other special needs. He has a special interest in the psychology of men and fatherhood.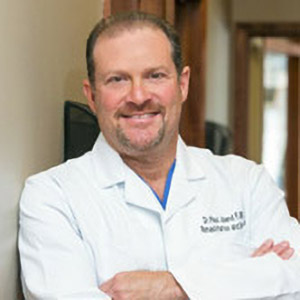 Paul Abend, M.D. – Founder and Medical Director
The father of a 21- year old boy with autism, Dr. Paul Abend recognized early on the lack of advanced medical care available for children with medically complex autism. To address this need, Dr. Abend launched the Autism Think Tank, NJ, a unique medical videoconferencing solution that brings together world-renowned medical experts to guide families and their physicians in addressing the medical complexities of autism. The Autism Think Tank is a program within the Autism Healthcare Collaborative, a comprehensive organization that Dr. Abend also founded that supports families and individuals with autism across many disciplines. Dr. Abend also co-founded Autism Escapes, a non-profit network of private jet owners to fly patients with autism to specialized clinics around the country at no cost to the patient's family. At the Douglass Developmental Disabilities Center in New Brunswick, NJ, he developed a preceptorship program for second-year family medicine residents to help sensitize them to the needs of children and adults with autism.
Dr. Abend maintains a medical practice in musculoskeletal and pain medicine. He is a Clinical Associate Professor in the Dept. of Physical Medicine and Rehabilitation at Kessler Institute, Dept. of Medicine and Family Medicine at the Rutgers-Robert Wood Johnson Medical School. He is the Medical Director of Inpatient and Outpatient Services at Robert Wood Johnson Hospital. Dr. Abend is the past President of the New Jersey Society of Physical Medicine and Rehabilitation as well as the New Jersey Society of Medical Specialties. 
Dr. Abend has received some of the highest honors including the 2011 Jefferson Award for New Jersey and the Region, and he and his daughter were awarded the Governor's highest award in 2008 at the NJ Disability Association Meeting for his work with sports clinics for children with special needs. In 2008 he was named Citizen of the Year in Warren Township, NJ. In 2015, Dr. Abend was presented the Dr. Margaret Bauman Award for Excellence from The Autism Research Foundation for his work in advancing help for families who have children and adults with autism. He has received the Distinguished Alumni Award from both his undergraduate alma mater, Drew University, and most recently from his medical school alma mater in 2021, both for his outstanding work in the field of autism. 
Rutgers University
Discussions are underway with Rutgers University to have graduate students in supportive disciplines like Psychology and Pharmacy rotate at Rise at Warren with expert oversight.
Licensed Nurses and LPNS
Licensed nurses and LPNs will be on campus and supported with state-of-the-art physician telehealth services 24/7.
Rutgers Robert Wood Johnson Medical School
Under a Preceptorship program, Rutgers Robert Wood Johnson Medical School Family Medicine Residents will be at Rise at Warren gaining much-needed experience treating adults with autism while also guaranteeing a constant on-campus medical presence.
United Way of Bergen County /Madeline Corp
Leading our design team are Tom Toronto, of United Way of Bergen County , and Shari DePalma, of the Madeline Corporation; both highly respected developers with over 60+ years of combined experience developing affordable housing communities and advocating for special needs housing.
Support Agency
A quality support agency will carefully hire staff and reward with highly competitive compensation and benefits to ensure consistency within our community.
The agency will work closely with Chris Manente, Ph.D., BCBA, the Founding Executive Director of Rutgers University's Center for Adult Autism Services, to ensure continued training and supervision of all support staff.
Autism Think Tank
Autism Think Tank, part of Autism Healthcare Collaborative, will relocate to Rise at Warren as part of the commitment to ongoing best practices, boasting the most interdisciplinary team of distinguished medical experts in autism who work collaboratively with families and physicians to identify and treat the underlying biological and physiological issues exacerbating the symptoms of autism.
Using videoconferencing technology, the team of medical specialists partner with parents and physicians to provide guidance in developing a cohesive plan of care addressing the complicated medical comorbidities of autism.
Through individual case presentations, the experts guide physicians treating children and adults with autism whose complex needs are beyond the scope of typical experts in the field.